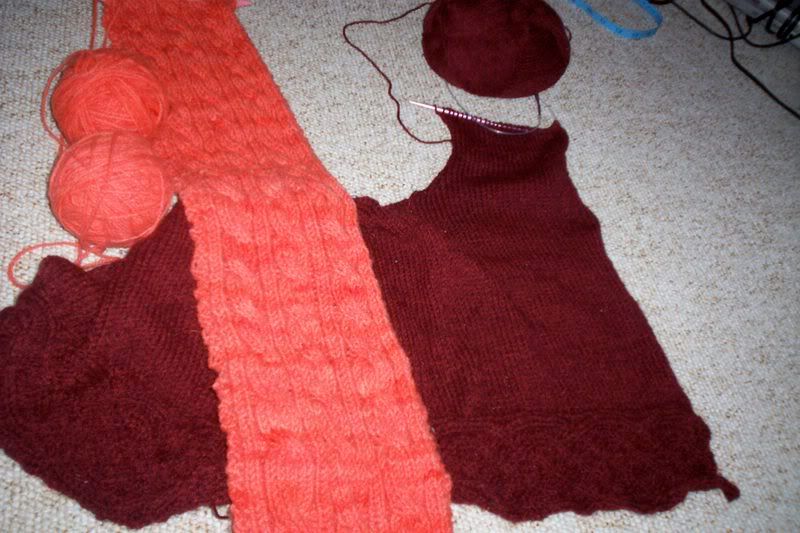 Earlier I forgot to post the picture of my UFOs. A requirement of the Stash and UFO Bust-Along. So here they are. Samus and my Irish Hiking Scarf. I'm really pleased with Samus, and I've neglected my IHS for so long I now feel a sense of guilt.
Also, in other news, I've been trying to take pictures of my FOs from 2006 and add them here on my blog. Today I had J's girlfriend K bring over my version of
Pasha
.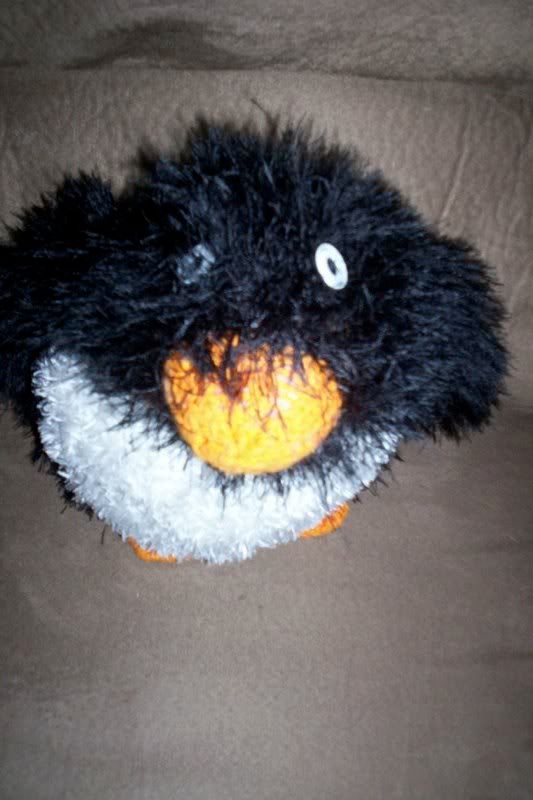 I made him last year for J to give K for Valentine's as he couldn't find the perfect stuffed penguin for her. I am still quite proud of Pasha as it's the first project I was ever brave enough to change the type of yarn on. He is made out of two differnt types of eyelash and then crafter's cotton. Apparently he's been well loved.