I finally buckled down to making my Washi tunic last week. I don't know what it is about cutting out and piecing together PDF patterns that causes me to procrastinate so much. Especially when it's a pattern I really, really do want to make!
I'm a bit late to the party. I've wanted the
Washi Dress and Tunic
pattern from Made by Rae ever since she released it in 2012. I wasn't sure though - it looks great on Rae, but I am not shaped anything like Rae, so I was kind of worried it would end up looking maternity-ish on me and the last thing my mental health and well being needs is to be asked when I'm due. So I put it off waiting to see what it looked like on others first. Months and probably a hundred blog posts and reviews read later, I decided to go for it!
I'm glad I did! It's a great pattern and the final result is cool and comfy! I guarantee it's going to be getting a lot of wear this summer!! I like the way the shirring along the back snugs everything in. In terms of instructions, they're really thorough, and if I'd read them before starting the pattern instead of after I was finished I probably would have put the pleats the right direction, facing in instead of out. Oh well. Next time. (and there will be a next time...).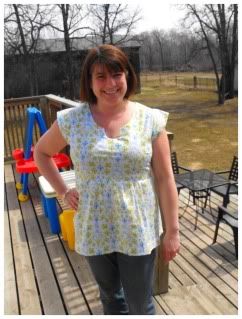 Washi take one!
I did do two muslins of the bodice first to get a fit that was just right for me. In the end I just needed a wee bit more length in the bodice. Probably not entirely necessary, but I like my empire waists to be a touch lower than what most patterns accommodate.
I love the fabric I chose for it. I've wanted this fabric forever too! It's Michael Miller Sanctuary Orchid Feng Shui that I purchased from
Sew What Fabrics
in Alberta.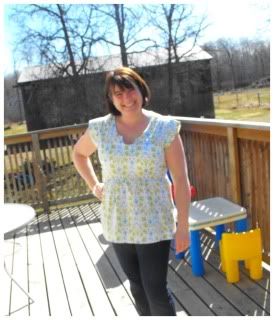 Cool as a cucumber in my Washi... Partly because it was about +6C when this pic was taken
Next on my to do list of sewing for me is my
Jamie Dress
! I just need to wait until I can get to the city for some lining fabric and a zipper. I'm also waiting for my
Honey Blouse
pattern to arrive in the post!