We had a couple birthdays lately! On September 30th, N turned 18! I'd post a picture, but I haven't clapped eyes on him in quite some time so I don't have one. He keeps telling us he'll be home soon...
On October 7th, Baby Boy turned TWO!!! That event I have pictures of! I did a quasi-train themed party. Cake, treats for the goody bags and his birthday crown had a train theme. That's about the extent of my "theme-ness"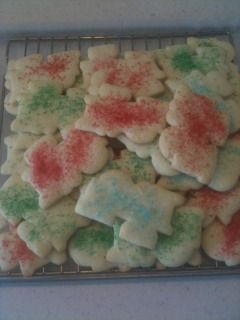 Train shaped sugar cookies
Train shaped cheddar crackers
The Birthday Boy in his train crown
Happy Birthday to my boys!!!!